Starbynary es uno de los referentes de la escena del Power Metal Progresivo en Italia. La banda toma el relevo de las formaciones clásicas del Metal Progresivo, los riffs y componentes musicales de Starbynary son variados y de gran profundidad. Tras el lanzamiento de sus albumes "Dark Passenger" en 2014 y "Divina Commedia – Inferno" en 2016 y "Divina Commedia – Purgatorio" en 2019, ahora es el turno de su nuevo y más ambicioso proyecto "Divina Commedia – Paradiso", con la nueva incorporación de Ralph Salati (Destrage) en la banda. El álbum es el fin de la trilogía dedicada a la obra maestra de Dante Alighieri "Divina Commedia". La música es una mezcla de sonidos y colores, usando así estilos de tipos de música muy variados. Hemos chralado con Luigi Accardo compositor y teclista.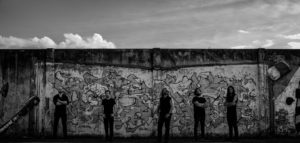 Algoderock: Gracias por concedernos esta entrevista y enhorabuena por el disco, ¿estás satisfecho con el resultado final?
Luigi Accardo: ¡Gracias por esta entrevista! ¡Soy Luigi, compositor y teclista de Starbynary! Por supuesto, estoy muy satisfecho con el resultado final, no solo me refiero a «Paradiso», sino que en general estoy feliz por toda la trilogía.
Algoderock: Joe y tú habéis estado a cargo de la producción, y todo el álbum suena genial, ¿crees que ha mejorado en comparación con los álbumes anteriores y cuánto tiempo habéis dedicado?
L.A: Probablemente la mayor diferencia es el cambio de guitarrista, Ralph Salati tiene un estilo muy diferente al de Leo. Creo que esto le ha dado a la banda un toque extra moderno, tanto en términos de arreglos como en términos de sonido de guitarra. Trabajamos en el álbum entre septiembre de 2019 y junio de 2020. Especialmente, durante los meses de bloqueo de Covid, Joe y yo trabajamos con extrema atención a todas las cosas de las voces. Creo que las melodías vocales de «Paradiso» son las mejores propuestas hasta ahora por Starbynary en cuatro álbumes.
Algoderock: Solo ha pasado un año desde el lanzamiento de la anterior "Divina Commedia – Purgatorio", ¿tenías suficiente material avanzado o la trilogía ya estaba compuesta previamente?
L.A: Tienes razón, solo ha pasado un año desde el disco anterior. Pero Joe y yo queríamos terminar el viaje iniciado en 2017. Personalmente, creo que escribí las 11 canciones en dos meses. Los temas de "Paradiso" me involucraron particularmente y me sentí inspirado de inmediato. Creo que en cada uno de los tres discos de la trilogía hay diferentes elementos que le dan un color diferente a las canciones, al menos esa era mi intención y espero que sea reconocida, ¡y quizás incluso apreciada!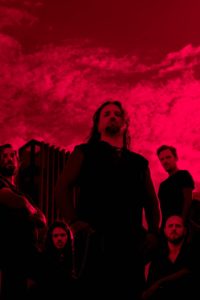 Algoderock: «Divina Commedia – Paradiso» tiene mucha variedad dentro del Power Metal, pero como es un trabajo conceptual en idiomas inglés e italiano, ¿crees que eso se lleva a los fans? ¿Y qué impacto tuvieron los álbumes anteriores?
L.A: Me doy cuenta de que hay muchas partes en italiano, a menudo los versos originales de la "Divina Commedia". Son tan bonitos que hubiera sido una pena no incluir algunos de ellos en las canciones. Sé que el estilo que proponemos a veces no es utilizable de inmediato, pero estoy convencido de que después de dos o tres escuchas uno puede ser capturado por la atmósfera. Como se pudo escuchar, cada canción tiene muchos estados de ánimo diferentes: esto se debe al hecho de que intenté, mientras escribía la música, permanecer muy cerca del texto y los sentimientos descritos por Dante de vez en cuando.
Algoderock: También es el segundo trabajo con Art Gates Records, ¿qué diferencias hay con los dos primeros sellos discográficos?
L.A: Los chicos de Art Gates son fantásticos, trabajan muy profesionalmente y siguen a la banda paso a paso en todo lo relacionado con la prensa, distribución y promoción del disco. Estoy muy satisfecho con su trabajo y espero que Starbynary pueda colaborar con ellos nuevamente en el futuro.
Algoderock: Ralph Salati es la nueva incorporación a la guitarra, ¿qué implicación ha tenido en el grupo, y por otro lado, qué ha pasado con Leo Giraldi?
L.A: Leo decidió que ya no quería continuar su aventura con Starbynary, por razones personales. Ya había escrito las piezas e inmediatamente pensé en Ralph, con quien tuve la oportunidad de colaborar en el pasado en otros proyectos. Ralph es un guitarrista fenomenal, su contribución en los arreglos de guitarra fue fundamental para el éxito de este álbum. Creo que es un guitarrista diferente a Leo, por mil razones. De todos modos, Leo fue importante para nuestra música en los últimos 3 álbumes.
Algoderock: La inclusión de coros, voces de soprano, instrumentos de cuerda, etc., han estado presentes en tu carrera, ¿repite algún artista del pasado? Apuesto a que Lisy Stefanoni lo hizo.
L.A: Por supuesto, por ejemplo Nicola Brovelli en el violonchelo, como en «Purgatorio». También en este disco hay cantantes del coro Cremona de Costanzo Porta (Anna Bessi, Cristina Greco, Dogminin Simon Kone, Giorgio Marobbio), y también un coro infantil dirigido por Cristina Greco.
Algoderock: ¿Cuáles son tus grupos favoritos y cuáles conoces de España?
L.A: No creo que haya una sola banda de referencia, en general puedo decirte que amamos especialmente a algunas bandas: Symphony X (Mike LePond grabó el bajo para nuestro 1er álbum), Dream Theater, Rhapsody, Kamelot, Angra, Pain Of Salvation y muchos otros… .De España conozco a Dark Moore, por supuesto Mago de Oz, Opera Magna…!
Algoderock: ¿Cómo ves el nivel de las bandas de tu país, ya sean del mismo estilo, metal o rock en general?
L.A: Estoy muy preocupado. Parece que en Italia el movimiento del metal se está haciendo más pequeño, y eso depende de muchas cosas. Esto se debe principalmente al predominio de la música horrible en los canales principales. Los jóvenes ya no escuchan rock, como en los 80 y 90.
Algoderock: ¿Cómo superaste el encierro y cuándo crees que terminará esta situación?
L.A: Durante la primera parte del bloqueo trabajamos mucho en este álbum, pero la ausencia de conciertos fue en general algo horrible, hablando de nuestra industria. Espero que este lío se termine pronto, pero me parece difícil, el camino es cuesta arriba.
Algoderock: ¿Qué planes de futuro tienes, giras, conciertos online, una pausa después de una trilogía o de vuelta al estudio?
L.A: De momento estamos enfocados en el lanzamiento de «Paradiso» y en hacer una buena promoción. Pero ya tenemos una idea sólida para un próximo álbum conceptual, ya veremos …
Algoderock: Bueno, muchas gracias por todo y mucha suerte. Espero verte pronto en España. Un saludo.
L.A: Gracias !!!!!!!
---
Entrevista: Juanma Cisneros
English:
Starbynary is one of the referents of the Progressive Power Metal scene in Italy. The band takes over from the classic Progressive Metal formations, Starbynary's riffs and musical components are varied and deep. After the release of his albums «Dark Passenger» in 2014 and «Divina Commedia – Inferno» in 2016 and «Divina Commedia – Purgatorio» in 2019, now it is the turn of his new and more ambitious project «Divina Commedia – Paradiso», with the new addition of Ralph Salati (Destrage) in the band. The album is the end of the trilogy dedicated to Dante Alighieri's masterpiece "Divina Commedia". Music is a mixture of sounds and colors, thus using styles of very varied types of music. We chatted with Luigi Accardo, composer and keyboard.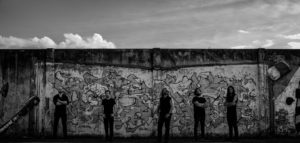 Algoderock: Thanks for granting us this interview and congratulations on the album, are you satisfied with the final result?
Luigi Accardo: Thank you for this interview! I'm Luigi, Starbynary songwriter and Keyboard player!  Of course, I am very satisfied with the final result, not only I mean «Paradiso»,  but in general I'm happy for the whole trilogy.
Algoderock: You and Joe have been in charge of the production, and the whole album sounds great, do you think what has improved compared to the previous albums, and how much time have you spent on it?
L.A: Probably the biggest difference is the change of guitarist, Ralph Salati has a very different style than Leo's style was. I think this has given the band an extra modern touch, both in terms of the arrangements and in terms of the guitar sound. We worked on the album between September 2019 and June 2020. Especially, during the months of lockdown for Covid, Joe and I worked with extreme attention to all the vocals stuff. I think the vocal melodies of «Paradiso» are the best so far proposed by Starbynary in four albums.
Algoderock: Only a year has passed since the release of the previous "Divina Commedia – Purgatorio", did you have enough material advanced or was the trilogy already composed previously?
L.A: You're right, it's only been a year since the previous record. But Joe and I wanted to finish the journey started in 2017. Personally, I think I wrote the 11 songs in two months. The themes of "Paradiso" particularly involved me, and I was immediately inspired. I believe that in each of the three albums of the trilogy there are different elements that give a different color to the songs, at least this was my intention and I hope it will be recognized, and maybe even appreciated!
Algoderock: «Divina Commedia – Paradiso» has a lot of variety within Power Metal, but as it is a conceptual work in English and Italian languages, do you think that takes away fans? And what impact did the previous albums have?
L.A: I realize that there are many parts in Italian, often the original verses from the "Divina Commedia". They are so beautiful that it would have been a shame not to include some of them in the songs.
I know that the style we propose is sometimes not immediately usable, but I am convinced that after two or three plays you can be captured by the atmosphere. As you could hear, each song has many different moods within it: this is due to the fact that I tried, while writing the music, to remain very close to the text and feelings described by Dante from time to time.
Algoderock: It is also the second work with Art Gates Records, what differences are there compared to the first two record labels? 
L.A: The guys from Art Gates are fantastic, they work very professionally and follow the band step by step on everything related to the press, distribution, promotion of the album. I am very satisfied with their work and I hope that Starbynary can collaborate with them again in the future.
Algoderock: Ralph Salati is the new addition to the guitar, what involvement has he had in the group, and on the other hand, what has happened with Leo Giraldi?
L.A: Leo decided he no longer wanted to continue his adventure with Starbynary, for personal reasons. I had already written the pieces, and I immediately thought of Ralph, with whom I had the opportunity to collaborate in the past on other projects. Ralph is a phenomenal guitarist, his contribution in the guitar arrangements was fundamental for the success of this album. I think he's a different guitarist than Leo, for a thousand reasons. Anyway, Leo it was important for our music in the past 3 albums. 
Algoderock: The inclusion of choirs, soprano voices, string instruments, etc., have been present in your career, does any artist from the past repeat? I'd bet Lisy Stefanoni did.
L.A: Of Course, for example Nicola Brovelli on the cello, as in «Purgatorio». Also in this album there are singers from the Costanzo Porta's Cremona choir (Anna Bessi, Cristina Greco, Dogminin Simon Kone, Giorgio Marobbio), and also a children's choir directed by Cristina Greco.
Algoderock: What are your favorite bands, and which ones do you know from Spain?
L.A: I don't think there is a single band of reference, in general I can tell you that we especially love some bands: Symphony X (Mike LePond recorded bass for our 1st album), Dream Theater, Rhapsody, Kamelot, Angra, Pain Of Salvation and many others….From Spain I know Dark Moore, of course Mago de Oz, Opera Magna…!
Algoderock: How do you see the level of the bands in your country, whether of the same style, metal or rock in general?
L.A: I am really worried. It seems that in Italy the metal movement is getting smaller, and this depends on so many things. Mainly this is due to the predominance of horrible music in the mainstream channels. Young people no longer listen to rock, as in the 80s and 90s.
Algoderock: How did you get through the confinement, and when do you think this situation will end?
L.A: During the first part of the lockdown we worked a lot on this album, but the absence of concerts was generally a horrible thing, speaking of our industry. I hope this mess can be over soon, but it seems difficult to me, the road is uphill.
Algoderock: What future plans do you have, tours, online concerts, a break after a trilogy or back to the studio?
L.A: At the moment we are focused on the release of «Paradiso» and on making a good promotion. But we already have a strong idea for an upcoming concept album, we'll see …
Algoderock: Well, thank you very much for everything and good luck. I hope to see you soon in Spain.  A greeting.
L.a: Thank you!!!!!!!
---
Interview: Juanma Cisneros