[English below]
Pathfinders es una banda francesa que recibe su nombre de la primera nave que aterrizó en Marte, tema muy en boga en estos tiempos. Comenzando su andadura en 2017, practican un Groove metal progresivo con toques de Thrash y Metalcore. Y es en 2021 cuando nos traen su primer trabajo "Ares Vallis" que vio la luz el 16 de Abril a través de Music-Records. Si queremos buscar una comparación plausible, diría que me recuerdan a Killswitch Engage o Linkin Park salvando las diferencias por supuesto.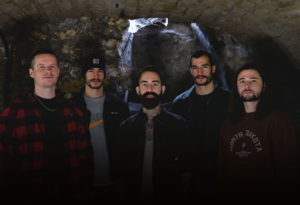 Desgranando el disco, este comienza por la intro "Landing" donde tenemos esos sonidos de radio característicos de los astronautas que se comunican con la base. Esto dar lugar al tema "Impostors", riffs contundentes y bien hilados con partes mas contundentes. En "Damned Earth", "Precious Star"  "Ghosts of Mars" y "Peste Noire" alterna voz gutural con melódicas, bases más pesadas con partes rítmicas recordándome en algunos momentos a Linkin Park. "Evolution" es un Groove con elementos Metal core con cambios vocales contínuos.
"Explode Inside", "Annihilate Then All" son temas donde las partes rápidas se descontrolan y la voz de Clemente Levy pierde el norte y desvirtúa las partes más melódicas. "The Light" con un ritmo lento y bajo marcado, da un himpas en el sonido del disco donde la parte final termina con unos agudos que desfiguran el tema."Pressure" mantiene unas guitarras melódicas muy buenas y un alterne de voces melódicas, agudas y guturales que conforman uno de los mejores temas."Bad Guardians " aboga por un Metalcore directo, alternando con medios tiempos.
En mi opinión es un disco correcto, excesivamente largo, donde hay cosas muy buenas, riffs muy potentes y donde la voz de Clement se le ve una persona que esta comprometida en cuerpo y alma a este proyecto pero que en determinados momentos se ve sobrepasada. Un saludo.
Texto: Aaabbbaaattthhh
English:
Pathfinders is a French band that gets its name from the first ship that landed on Mars, a very popular topic these days. Starting in 2017, they practice a progressive metal groove with hints of trash and metalcore. And it is in 2021 when they bring us their first album «Ares Vallis» which was released on April 16 through Music-Records. If we want to look for a plausible comparison, I would say that they remind me of Killswitch Engage or Linkin Park saving the differences of course.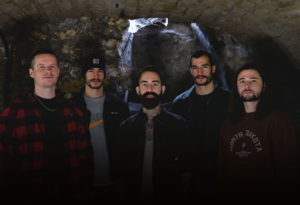 Shelling the disc, it begins with the intro «Landing» where we have those characteristic radio sounds of astronauts communicating with the base. This will give rise to the song «Impostors», strong and well-spun riffs with more forceful parts. In «Damned Earth», «Precious Star» «Ghosts of Mars» and «Peste Noire» alternate guttural voice with melodic, heavier bases with rhythmic parts reminding me at times of Linkin Park .. «Evolution» a groove with metal core elements with continuous vocal changes.
«Explode Inside», «Annihilate Then All» are songs where the fast parts get out of control and the voice of Clemente Levy loses the north and distorts the more melodic parts. «The Light» with a slow rhythm and marked bass, gives a himpas in the sound of the album where the final part ends with a treble that disfigures the theme. «Pressure» maintains some very good melodic guitars and an alternation of melodic, sharp voices and guttural that make up one of the best songs. «Bad Guardians» advocates a direct metalcore, alternating with half times.
In my opinion it is a correct album, excessively long, where there are very good things, very powerful riffs and where Clement's voice is seen as a person who is committed body and soul to this project but who at certain times is overwhelmed. All the best.
Text: Aaabbbaaattthhh
---
Listado de canciones/Tracklist:
Landing
Impostors
Damned Earth
Evolution
Precious Star
Explode Inside
Annihilate Then All
The Light
Ghosts of Mars
Bad Guardians
Peste Noire