[English below]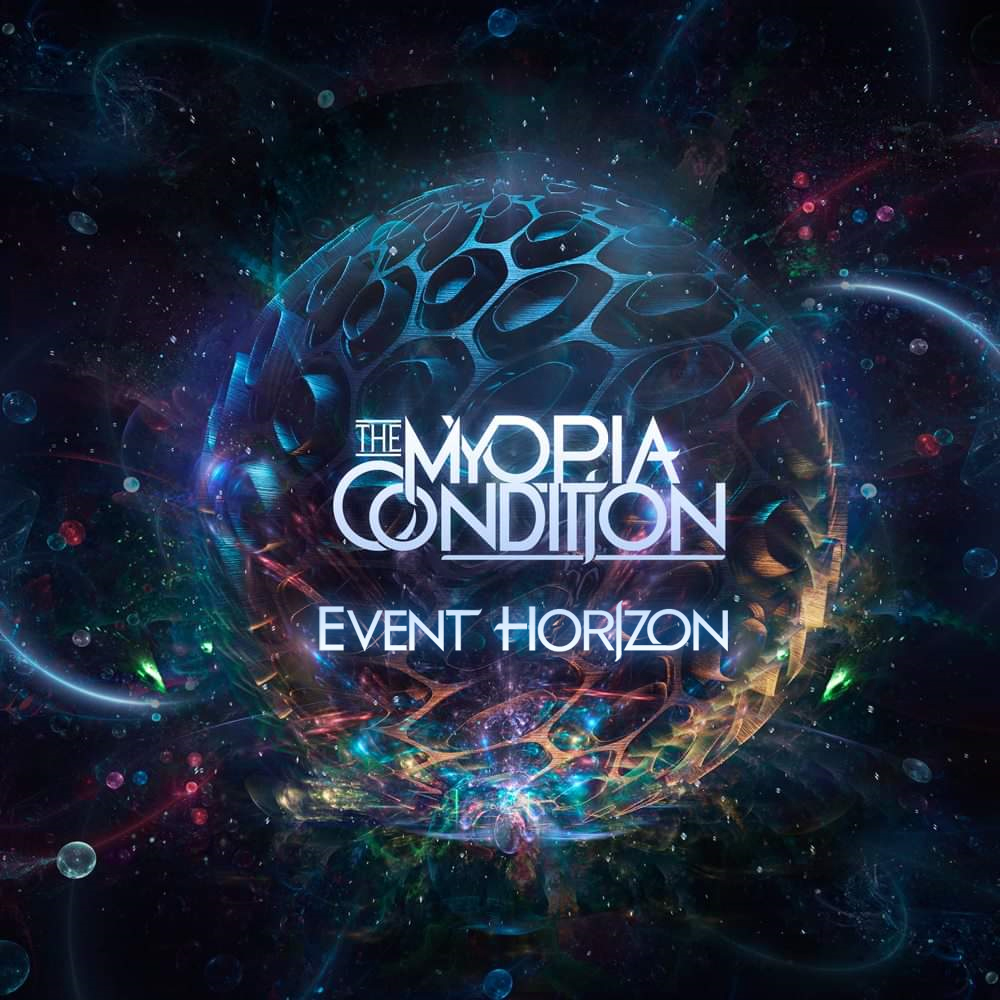 El grupo The Myopia Condition ha lanzado su nuevo y primer trabajo de estudio, Event Horizon, de la mano de Asher Media Relations.
Este disco de 9 canciones dura apenas media hora, pero aun así es un disco en el que se concentra mucha brutalidad en muy poco tiempo. Este quinteto canadiense se definde como Djentcore, aunque a nivel personal asocio más este disco al death, ya que los ritmos instrumentales son muy rápidos y cargados de mucha furia desde el comienzo, ya que después de una breve intro de poco más de un minuto bajo el nombre del álbum, comienza con un golpe encima de la mesa con Separation from Classification.
Y esto es un no parar de temas llenos de riffs acelerados, aunque sí que es cierto que se notan esas influencias de progresivo en algunos momentos de los riffs de guitarra además de en los solos. Los guturales que se escuchan durante todo el álbum podrían ubicarse más en el death metal que en el sonido progresivo como decía anteriormente (aunque cada persona es libre de ubicarlo donde estime oportuno) como puede comprobarse en canciones como Afterlife o Walk Me Home.
Como dato adicional, tres de los cortes de este disco llevan escritos desde hace al menos una década y no había intención por parte del grupo de que viesen la luz, pero con el gran calibre de furiz, los breakdowns y el resto de elementos que han ido añadiendo con el paso del tiempo han hecho que formen parte de este disco ya que encajaban a la perfección. Lo cierto es que estos elementos se encuentran en casi todos los temas, lo que hace difícil identificar cuáles son esos temas que ya llevan más tiempo en el tintero del grupo. Lo que sí es cierto es que el final con Rotting Soul y Fighting Fables el grupo deja al que escucha este disco con ganas de hacer headbanging y meterse en algún mosh (aunque esto último sea un poco más complicado en estos tiempos que corren).
Como conclusión, este grupo ha puesto sobre la mesa un álbum debut muy sólido dejando claro que vienen para demostrar que su sonido es bruto y lleno de potencia, aunque sí que se puede asegurar que es muy complicado ponerles un estilo musical, ya que cada persona que lo escuche puede sacar una conclusión totalmente diferente.
The band The Myopia Condition has launched their new and first studio album, Event Horizon, by Asher Media Relations.
This 9-song album lasts just half an hour, but it's still a record where a lot of brutality is concentrated in a very short time. This Canadian quintet is defined as Djentcore, although on a personal level I associate this album more with death, since the instrumental rhythms are very fast and full of fury from the beginning, since after a brief intro of just over a minute under the album name, it starts with a knock on the table with Separation from Classification.
And this is a non-stop of tracks full of accelerated riffs, although it is true that you notice those progressive influences in some moments of the guitar riffs as well as in the solos. The gutturals that are heard throughout the album could be placed more in the death metal than in the progressive sound as I said before (although each person is free to place it where I see fit) as can be seen in songs like Afterlife or Walk Me Home.
As an interesting thing, three of the songs on this album have been written for at least a decade and there was no intention on the part of the group to see the light, but with the large caliber of furiz, breakdowns and other elements that have been added over time have made them part of this album as they fit perfectly. The truth is that these elements are found in almost all the topics, which makes it difficult to identify which are those topics that have been in the group's inkwell the longest. What is true is that the ending with Rotting Soul and Fighting Fables the group leaves the one who listens to this album wanting to do headbanging and get into some mosh (although the latter is a little more complicated in these times).
In conclusion, this band has shown a very solid debut album making it clear that they come to show that their sound is raw and full of power, although it can be assured that it is very complicated to put them a musical style, since each person who hears it can draw a completely different conclusion.