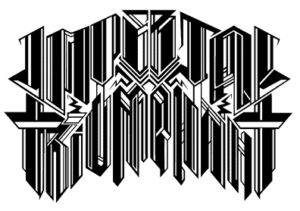 El grupo de metal experimental IMPERIAL TRIUMPHANT lanza el vídeo visualizador de su nuevo tema "Metrovertigo". Echa un vistazo al vídeo, que pertenece al nuevo álbum de la banda Spirit of Ecstasy,
"Los mitos plutocráticos existen en las sombras de lo divino. Colocados sobre el sector medio como grilletes de lo desconocido.  Una gigantesca piscina de olas reclama el sustento de muchos, mientras que todavía muchos lo entregan voluntariamente a los dioses plutocráticos como ganancias no realizadas. Inclínate y come tierra. Bienvenidos a una nueva era. Bienvenidos a casa", afirma IMPERIAL TRIUMPHANT sobre "Metrovertigo".
IMPERIAL TRIUMPHANT lanzó su nuevo álbum de estudio, Spirit of Ecstasy, el pasado viernes 22 de julio a través de Century Media Records. Adquirir el álbum como un Ltd. CD (Mini-Gatefold), Gatefold 2LP & LP-Booklet y en todas las plataformas digitales, https://imperialtriumphant.lnk.to/SpiritOfEcstasyPR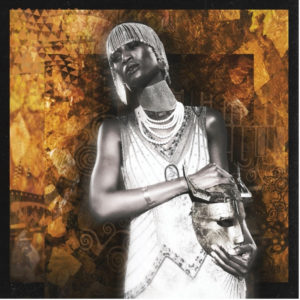 Spirit of Ecstasy tracklisting:
Chump Change
Metrovertigo
Tower of Glory, City of Shame
Merkurius Gilded
Death on a Highway
In The Pleasure of Their Company
Bezumnaya
Maximalist Scream
Spirit of Ecstasy sigue a los anteriores LPs de la banda, Alphaville de 2020, Vile Luxury de 2018 y, más recientemente, su disco en directo de 2021, An Evening With Imperial Triumphant, que se grabó en el infame Slipper Room de Nueva York. Al igual que sus predecesores, el álbum cuenta con un puñado de invitados especiales que incluyen a Kenny G en el saxo soprano, Max Gorelick en la guitarra principal, Snake en la voz, Alex Skolnick en la guitarra principal, Trey Spruance en la guitarra principal, Andromeda Anarchia con los coros, Sarai Woods con los coros, Yoshiko Ohara en la voz, J. Walter Hawkes con el trombón, Ben Hankle con la trompeta, Percy Jones con el bajo, SEVEN)SUNS con las cuerdas, Colin Marston con la batería Simmons y Youtube, y Jonas Rolef con la voz. Además, el álbum fue producido por Trey Spruance (Mr. Bungle) y grabado por Colin Marston en los estudios Menegroth.
IMPERIAL TRIUMPHANT ha anunciado recientemente que se unirá a Zeal & Ardor en su gira norteamericana de 2022. La banda saldrá a la carretera a partir del 11 de septiembre en Brooklyn y terminará el 7 de octubre en Berkeley. Para más información y para comprar entradas, visita la página web de IMPERIAL TRIUMPHANT,.
U.S. Headline Shows
July 29 – Baltimore, MD – Ottobar
July 30 – Youngstown, OH – Into the Darkness Fest
July 31 – Rochester, NY – Montage Music Hall
European Headline Dates/Festivals
August 10 – Jaroměř, Czechia – Brutal Assault
August 12 – Oxfordshire, England – SUPERNORMAL FEST
August 13 – Manchester, England – The White Hotel
August 14 – Glasgow, Scotland – Stereo
August 15 – Belfast, England – Voodoo
August 16 – Dublin, Ireland – The Grand Social
August 18 – Somerset, England – ArcTanGent Festival
August 19 – London, England – The Dome
August 20 – Méan, Belgium – MÉTAL MÉAN
August 21 – Brittany, France – MOTOCULTER
August 23 – Madrid, Spain – Moby Dick
August 24 – Barcelona, Spain – Sala Upload
August 25 – Toulon, France – L'Hélice
August 26 – Mantova, Italy – The Academy
August 27 – Winterthur, Switzerland – Gaswerk
August 28 – Strasbourg, France – La Maison Bleue
August 29 – Nijmegen, Netherlands – Merleyn
August 30 – Hamburg, Germany – Hafenklang
August 31 – Aalborg, Denmark – 1000 Fryd
September 1 – Oslo, Norway – Bla
September 2 – Goteborg, Sweden – Fangelset
September 3 – Copenhagen, Denmark – Hotel Cecil
September 8 – Leipzig, Germany – Bandhaus
September 9 – Tel Aviv, Israel – Gagarin
Zeal & Ardor North American Tour
September 11 – Brooklyn, NY – Warsaw
September 12 – Philadelphia, PA – Underground Arts
September 13 – Cambridge, MA – The Middle East
September 15 – Montreal, QC – LE Studio TD
September 16 – Toronto, ON – Opera House
September 18 – Detroit, MI – El Club
September 19 – Chicago, IL – Bottom Lounge
September 20 – Minneapolis, MN – Turf Club
September 23 – Calgary, AB – Dickens
September 24 – Edmonton, AB – The Starlite Room
September 26 – Vancouver, BC – Rickshaw Theatre
September 27 – Seattle, WA – The Crocodile
September 28 – Portland, OR – Hawthorne Theatre
October 1 – Denver, CO – Bluebird Theater
October 3 – Phoenix, AZ – The Crescent Ballroom
October 4 – San Diego, CA – Brick By Brick
October 5 – Los Angeles, CA – Echoplex
October 7 – Berkeley, CA – Cornerstone
IMPERIAL TRIUMPHANT is Zachary Ilya Ezrin (vocals, guitars), Steve Blanco (bass, vocals, keys, theremin) and Kenny Grohowski (drums).
Watch "Merkurius Gilded" (feat. Kenny G and Max Gorelick):
YouTube
Watch "Maximalist Scream" (feat. Snake/Voivod):
YouTube
Watch "Tower Of Glory, City Of Shame":
YouTube