Grupo: The Flower Kings 
Álbum: "By Royal Decree"
[English below]
Y es que desde que está formación retomará su capacidad creativa en 2018 de la mano del miembro fundador Roine Stolt junto a la aparición de su hermano Michael, ayudados de la mano del notable Zach Kamins en una amplia variedad de teclados y Mirko DeMaio en la batería conforman una formación que asentada y completada con Jonas Reingold y  Hasse Froberg que nos ha deleitado con 2 discos dobles en apenas 4 años.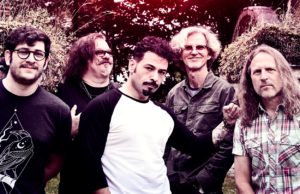 Foto: Lilian Forsberg
Y lo que vamos a encontrar en este álbum es 92 minutos de cómo dicen ellos "crisol de folk, sinfónico, electrónico, jazz, blues, funk y progresivo de los 70". Y es la realidad, en este álbum tan extenso, los matices surgen a cada escucha reiterada de cada tema. Y es que Stolt en este disco ha querido compilar tantos sonidos actuales como compilaciones que se remontan a sus primeros discos y que simplemente se habían quedado en el tintero, con la utilización de instrumentos como el saxo, clavicordio y los teclados en todo un racimo de matices de sonidos. 
Simplemente basta con escuchar el primer tema "The Great Pretender" que se proclama como una perfecta declaración de intenciones de cómo va a sonar el disco. "We Can Make it work" es un tema que recuerda con añoranza a los Beatles o Supertramp. Temas más intimistas como "Moth" o la posterior "The Big Funk" que recuerda a su anterior disco con uso muy inteligente de los sintetizadores y otros elementos de percusión. El tema "Revolution" con claras referencias sinfónicas clásicas o el tema "Letter" con un ritmo más movido. Todo hecho con una producción exquisita y limpia.
Definitivamente FLOWERS KINGS nos trae un disco que nos obligará a tener abiertos todos los sentidos, como dicen en su primer tema "Open your eyes" ya que el disco rezuma calidad compositiva, y es que esta formación tiene cuerda para rato. Un saludo.
Texto: Aaabbbaaattthhh
English:
And it is that since this formation will resume its creative capacity in 2018 at the hands of founding member Roine Stolt along with the appearance of his brother Michael, helped by the notable Zach Kamins on a wide variety of keyboards and Mirko DeMaio on drums. They make up a formation that is settled and completed with Jonas Reingold and Hasse Froberg that has delighted us with 2 double albums in just 4 years.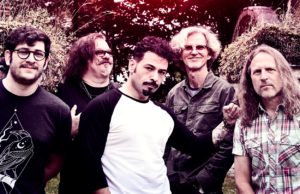 Photo: Lilian Forsberg
And what we are going to find on this album is 92 minutes of how they say "melting pot of 70's folk, symphonic, electronic, jazz, blues, funk and progressive". And it is the reality, in this extensive album, the nuances arise with each repeated listening of each song. And it is that Stolt on this album has wanted to compile as many current sounds as compilations that go back to his first albums and that had simply remained in the inkwell, with the use of instruments such as the sax, harpsichord and keyboards in a whole cluster of sound nuances. 
It is simply enough to listen to the first song "The Great Pretender" which is proclaimed as a perfect declaration of intentions of how the album is going to sound. "We Can Make it work" is a song that is longingly reminiscent of the Beatles or Supertramp. More intimate songs like "Moth" or the later "The Big Funk" that recalls their previous album with very intelligent use of synthesizers and other percussion elements. The theme "Revolution" with clear classical symphonic references or the theme "Letter" with a more lively rhythm. All done with an exquisite and clean production.
Definitively, FLOWERS KINGS brings us an album that will force us to keep all our senses open, as they say in their first song "Open your eyes" since the album oozes compositional quality, and this line-up has enough power for a while. All the best.
Text: Aaabbbaaattthhh
---
Listado canciones/Tracklist
1.The Great Pretender (6:55)
2.World Gone Crazy (5:04)
3.Blinded (7:45)
4.A Million Stars (7:11)
5.The Soldier (5:23)
6.The Darkness In You (5:13)
7.We Can Make It Work (2:48)
8.Peacock On Parade (5:15)
9.Revolution (5:59)
10.Time The Great Healer (6:12)
11.Letter (2:25)
12.Evolution (4:47)
13.Silent Ways (5:01)
14.Moth (4:31)
15.The Big Funk (4:39)
16.Open Your Heart (5:17)
17.Shrine (1:08)
18.Funeral Pyres (7:14)