[English below]
El pasado 21 de Mayo Demons Records editó «Broken Puppets», el Ep debut de Artaban's Redemption, proyecto creado por Álvaro Weik, guitarrista de la banda Unbound, y que ha contado con Elena Alonso (Lethargus) a los teclados, Francesco Ferraro (Freedom Call, Vexillum) al bajo, Roberto Cappa (Dark Moor) a la batería e Iván Giannini (Vision Divine, Derdian) a la voz.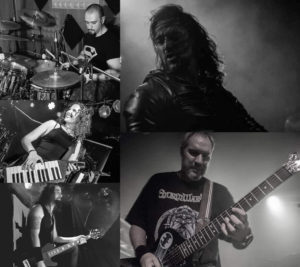 Vista esta formación (italo-española) lo lógico es que nos encontremos con un trabajo orientado al power metal, y así es, lo que ocurre es que la portada despista un poco, pero una vez escuchado los cinco temas de este trabajo podemos decir que se trata de una obra conceptual futurista sobre cómo los robots entran en rebelión contra los humanos… ¿Estáis pensando en la misma película que yo?
Pero vayamos al contenido musical, la historia comienza con «Obsolete Tech» y unas melodías de teclado, muy presentes a lo largo de todo el tema, doble bombo a raudales y unos riffs ultrasónicos te transportaran a la época más gloriosa del power metal, esa que hubo en los años 90 donde triunfaron bandas como Gamma Ray o Sonata Arctica, menciono estas dos porque son de las que más reminiscencias encuentro en este primer corte. En cuanto a la voz de Giannini decir que, simplemente, suena perfecta, ya que en este terreno se le nota muy cómodo.
«Revolution» tiene un comienzo suave, pero en realidad es un tema complejo donde nos encontramos con partes más pesadas y otras más rápidas, todo ello rodeado de sorprendentes orquestaciones, y que, en general, bien podría recordarte a Edguy o Avantasia.
«Shutting Down» te dispara con más power metal galopante. También me resulta un tema alegre, directo y épico (tanto los coros como el estribillo están muy conseguidos).
Después de tres temazos de power metal viene «Time for War», un medio tiempo al estilo de Mob Rules, que suena a heavy metal clásico, ochentero y con unos teclados que tienen tanto protagonismo como la genial voz de Giannini. El solo de guitarra es obra de Dan Díez (Tierra Santa, ex-Red Wine, ex-Zenobia), que también ha mezclado y masterizado las cinco canciones en sus Rock Lab Studios, Logroño.
«Never Again» cierra el Ep de manera formidable. Power metal rápido, melódico, épico y con unos solos de guitarra vertiginosos. El segundo solo es ejecutado por Sergio Martínez, otra colaboración y compañero de Álvaro en Unbound. 
En definitiva, Artaban's Redemption no es una banda más de power metal del montón sino que con el talento que tienen sus músicos sería frustrante que no editen un disco de larga duración lo antes posible. «Broken Puppets» ha sido breve pero ha resultado ser una gran carta de presentación, y es cierto que no inventan nada nuevo ya que beben de los clásicos como Edguy, Gamma Ray o Stratovarius, pero bienvenida, y bien bebida, sea esta propuesta. 
Texto: Juanma Cisneros
---
English:
On May 21 Demons Records released «Broken Puppets», the debut Ep of Artaban's Redemption, a project created by Álvaro Weik, guitarist of the band Unbound, and which has featured Elena Alonso (Lethargus) on keyboards, Francesco Ferraro (Freedom Call, Vexillum) on bass, Roberto Cappa (Dark Moor) on drums and Ivan Giannini (Vision Divine, Derdian) on vocals.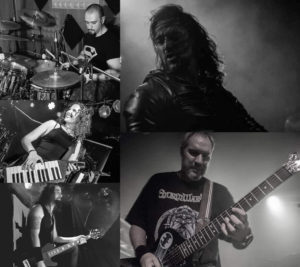 In view of this (Italian-Spanish) formation, the logical thing is that we find ourselves with a work oriented to power metal, and that's right, what happens is that the cover is a bit confusing, but once we have listened to the five themes of this work we can say that It is a futuristic conceptual work about how robots go into rebellion against humans… Are you thinking of the same movie as me?
But let's go to the musical content, the story begins with «Obsolete Tech» and some keyboard melodies, very present throughout the whole song, double bass drums in abundance and some ultrasonic riffs will transport you to the most glorious era of power metal, that that there were in the 90s where bands like Gamma Ray or Sonata Arctica triumphed, I mention these two because they are the ones that I find the most reminiscences in this first cut. As for Giannini's voice, to say that it simply sounds perfect, since in this field he feels very comfortable.
«Revolution» has a soft beginning, but in reality it is a complex song where we find heavier parts and others faster, all surrounded by surprising orchestrations, and that, in general, could well remind you of Edguy or Avantasia.
«Shutting Down» shoots you with more galloping power metal. I also find it a happy, direct and epic theme (the chorus are very successful).
After three power metal songs comes «Time for War», a halftime in the style of Mob Rules, which sounds like classic 80s heavy metal and with keyboards that have as much prominence as Giannini's great voice. The guitar solo is the work of Dan Díez (Tierra Santa, ex-Red Wine, ex-Zenobia), who has also mixed and mastered the five songs at his Rock Lab Studios, Logroño.
«Never Again» closes the Ep in a formidable way. Fast, melodic, epic power metal with dizzying guitar solos. The second is only executed by Sergio Martínez, another collaboration and Álvaro's partner in Unbound.
In short, Artaban's Redemption is not just another power metal band of the lot, but with the talent of its musicians it would be frustrating if they don't release a full-length album as soon as possible. «Broken Puppets» has been brief but it has turned out to be a great letter of introduction, and it is true that they do not invent anything new since they drink from the classics like Edguy, Gamma Ray or Stratovarius, but welcome, and well drink, be this proposal.
Text: Juanma Cisneros
BROKEN PUPPETS:
Obsolete Tech (6:16)

Revolution (7:48)

Shutting Down (4:28)

Time for War (5:19)

Never Again (5:08)
ARTABAN'S REDEMPTION:
Alvaro Weik – Guitars
Elena Alonso – Keyboards
Francesco Ferraro – Bass
Roberto Cappa – Drums
Ivan Giannini – Vocals