[English below]
Muy buenas, hoy nos toca comentar el cuarto trabajo del proyecto del músico polifacético Nate  Garrett, Spirit Adrift. Para quien no conozca a Nate, es un músico que inició su andadura en una  banda de metal gótico llamada Take Over And Destroy, para luego formar parte del grupo de Doom  Gatecreeper, en 2015 fueron sus inquietudes personales por el Hard Rock y el Heavy Metal lo que le  hicieron iniciar este proyecto junto al batería Marcus Bryant, dando lugar a este cuarto disco  llamado "Enlightened in Eternity", que bajo el auspicio de Century Media salió a la venta el  16/10/20.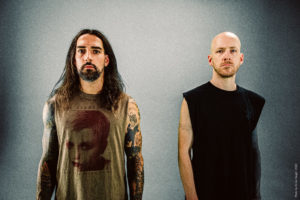 ¿Que vamos a encontrar en este disco?, pues una clara influencia de grupos como Iron Maiden,  Judas Priest, AC/DC en su faceta de rock mas setentera y ochentera, y como no temas mas Doom recordándome inevitablemente a Black Sabbath o a "Angel Wicht".  
Y es que este disco derrocha Heavy Metal a raudales encontrándote por ejemplo con el primer tema  "Ride Into the Light" que suena a Judas de los 70; o temas como "Cosmic Conquest"o "Screaming  From Beyond" que recuerda en su inicio a AC/DC para acabar desarrollando el tema con la firma  de cualquier banda de la NWOBH (Judas Priest, Iron Maiden) con unos solos de guitarras  descomunales e incluso en el tema "Cosmic Conquest" realiza un guiño Stoner en el tema. También  tenemos 2 temas marca de la casa, Doom en estado puro que son "Astral Levitation" o "Reunited In The Void" que  recuerda totalmente a Black Sabbath de su época oscura haciendo un cambio de ritmo en la primera  pudiendo firmar esta parte los Maiden de los 80.
Y me voy a detener en los 3 temas que me flipan de este disco; el primero es "Harmony Of The Spheres" tema de Judas de finales de los 80-principio de los 90 con ese doble bombo voraz e incluso dando una pincelada de Thrash; el segundo es "Battle  High", tema AC/DC 100% con ese toque de Blues y una buena batería; y el tercero "Stronger Than  Your Pain", tema que puede firmar Metallica de los 80. 
Mi conclusión es que el señor Nate ha creado un DISCAZO de cabo a rabo, que encima te deja con  ganas de más porque se te hace corto. Para los seguidores del Rock Heavy clásico, este es vuestro  disco. DDDDIIIISSSCCCAAAZZZOOOO. 
---
Texto: Aaabbbaaattthhh
English
Very good, today we have to comment on the fourth work of the project of the multinstrument  player Nate Garrett, Spirit Adrift. For those who do not know Nate, he is a musician who started his  career in a gothic metal band called Take over and destroy, to later become part of the Doom  Gatecreeper group, in 2015 it was his personal concerns for hard rock and Heavy metal what made  him start this project with drummer Marcus Bryant giving rise to this fourth album called  "Enlightened in Eternity", which under the auspices of Century Media goes on sale on 10/16/20.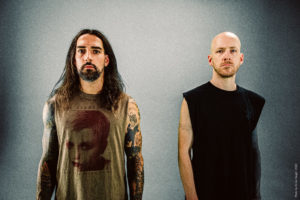 What are we going to find in this album? Well, a clear influence of groups like Iron Maiden, Judas  Priest, AC / DC in their more seventies and eighties rock facet, and of course, fear no more doom,  inevitably reminding me of Black Sabbat or "Angel. Wicht ".
And the thing is that the album wastes Heavy metal in abundance, finding for example the first song "Ride Into the Light" that sounds like  Judas from the 70s; or songs like "Cosmic Conquest" or "Screaming From Beyond" that reminds  AC / DC at the beginning to end up developing the theme with the signing of any NWOBH band  (Judas Priest, Iron Maiden) with some huge guitar solos and even on the song "Cosmic Conquest"  he makes a stoner wink on the song. We also have 2 house brand songs, doom which are "Astral  Levitation" or "Reunited In The Void" that totally recalls Black Sabbath from its dark times making  a change of rhythm in the first one being able to sign this part the Maiden of the 80s
And I'm going  to stop at the 3 songs that amaze me on this album; the first is «Harmony Of The Spheres» Judas  song from the late 80s-early 90s with that voracious double bass drum and even giving a touch of  Trash; the second is "Battle High", a 100% AC / DC song with that bluesy touch and good drums;  and the third «Stronger Than Your Pain», a song that Metallica can sign from the 80s.
My  conclusion is that Mr. Nate has created a DISCAZO from beginning to end, which leaves you  wanting more because it makes you short. For fans of classic Heavy rock, this is your album. THE  BIIGGGG DISCCCCCC, WONDERFULL. 
---
Texto: Aaabbbaaattthhh
Lista de canciones / Track list "Enlightened in Eternity" 
Ride Into The Light 

Astral Levitation 

Cosmic Conquest 

Screaming From Beyond 

Harmony Of The Spheres 

Battle High 

Stronger Than Your Pain 

Reunited In The Void