[English Below]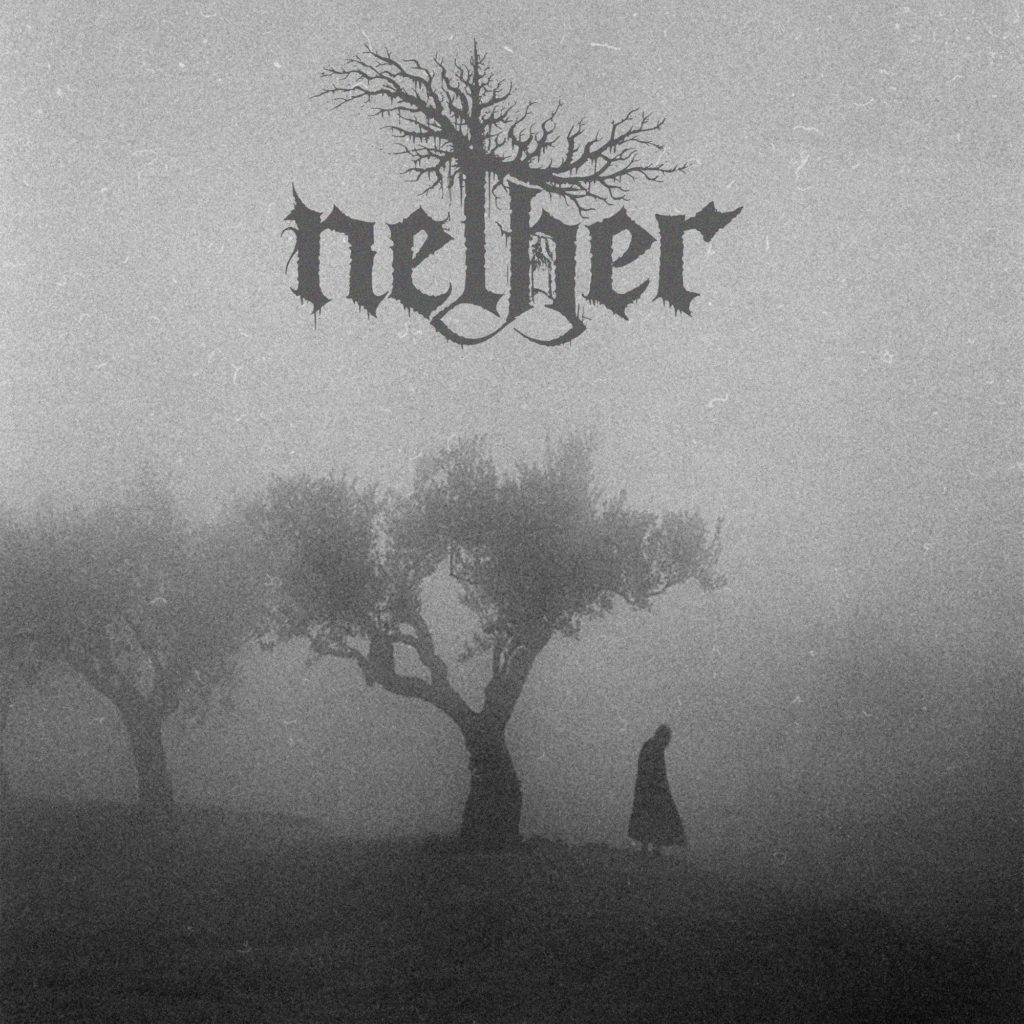 El pasado 2019 nació nether, un nuevo grupo que llega desde Bélgica para mostrar la dureza de su black metal melódico. Este cuarteto está formado por ex-miembros de grupos como Signs of Darkness, Necrosis e Insanity Reign Supreme. El próximo 30 de octubre lanzarán el que será su álbum debut, Between Shades and Shadows bajo el sello de Art Gates Records.
Antes de adentrarnos en el disco en sí, es interesante conocer de donde viene todo, por qué el logo del árbol. Esto se debe a que todo el mundo, al igual que los árboles, tenemos raíces en nuestro interior que debemos seguir, aunque eso nos lleve a un lugar oscuro y profundo que debemos descubrir.
Esto nos lleva ya a profundizar en el disco en sí, un disco de 8 canciones que apenas llega a los 40 minutos de duración. Desde su comienzo con The Hand of the Unspoken ya tenemos las primeras pistas de que este cuarteto pega fuerte con riffs muy acelerados y ritmos de batería que tampoco se quedan detrás. El registro vocal de J puede recordar claramente al de los cantantes de la vieja escuela de este género por ese tono rasgado tan característico como puede ocurrir en grupos como Mayhem. Lo que sí queda también claro es que en este disco no hay nada de toque ambiental como ocurre con otros grupos del mismo género, algo más que apreciable en cortes como Abandon o To the Shore, siendo este último el primer adelanto que mostraron.
Este disco está hecho para no parar de hacer headbanging hasta quedarte sin cuello, no hay ni un solo segundo en el que este grupo no baje las revoluciones, ni si quiera llegando a los últimos temas, The Oathbreakers y So All Adore Me.
Este disco es muy recomendable para todas aquellas personas que sean amantes de este género, el trabajo que tiene detrás hace que suene impecable y puede generar muchos adeptos.
---
English
This past 2019 was born nether, a new band coming from Belgium to show the strenght of their melodic black metal. This quartet band is formed by ex-members from bands like Signs of Darkness, Necrosis and Insanity Reign Supreme. They will release their debut album, Betweeen Shades and Shadows, next 30 of October.
Before tlaking about the album, it's interesting to know where all this come from, why that tree is the logo. That is because everyone, like trees, have roots inside ourselves that we must follow, even it makes us go to a deep and dark place we have to discover.
Now let's talk about this album, which has 8 songs and it's barely 40 minutes lenght. From the start with The Hand of the Unspoken we already have the first clues that this quartet hits hard with very accelerated riffs and drum rhythms that don't stay behind either. The vocal record of J can clearly recall that of the old-school singers of this genre because of that characteristic torn tone as can occur in groups like Mayhem. What is also clear is that in this album there is nothing of environmental touch as it happens with other groups of the same genre, something more than appreciable in songs like Abandon or To the Shore, being the first single released.
This album is made to not stop headbanging until you run out of neck, there is not a single second in which this band does not lower the revolutions, not even coming to the latest songs, The Oathbreakers and So All Adore Me.
This album is highly recommended for all those people who are lovers of this genre, the work behind it makes it sound impeccable and can generate many fans.